TAKE CONTROL
Silage is the No. 1 feed component on most dairy operations – and it is of growing importance for beef cattle. Homegrown forage is an excellent source of protein and energy.

But the true benefits of silage are only available if it is of the highest possible quality. Simply put, MAGNIVA Silage Inoculants are designed to solve the operational challenges of producing and preserving quality silage. Our patented, unique bacterial formulations are produced in our facilities to safeguard product integrity.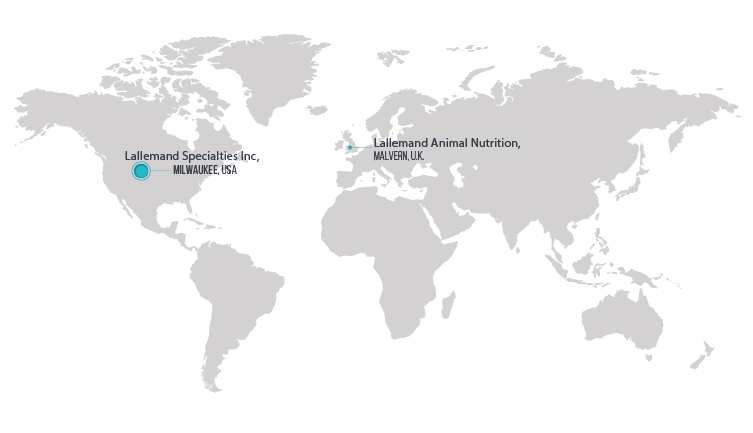 And MAGNIVA Silage Inoculants go through strict quality control tests to ensure bacterial quality and viability. Finally, each MAGNIVA solution is rigorously checked through independent global research and development testing to ensure it helps to deliver the best possible silage for your operation and herd.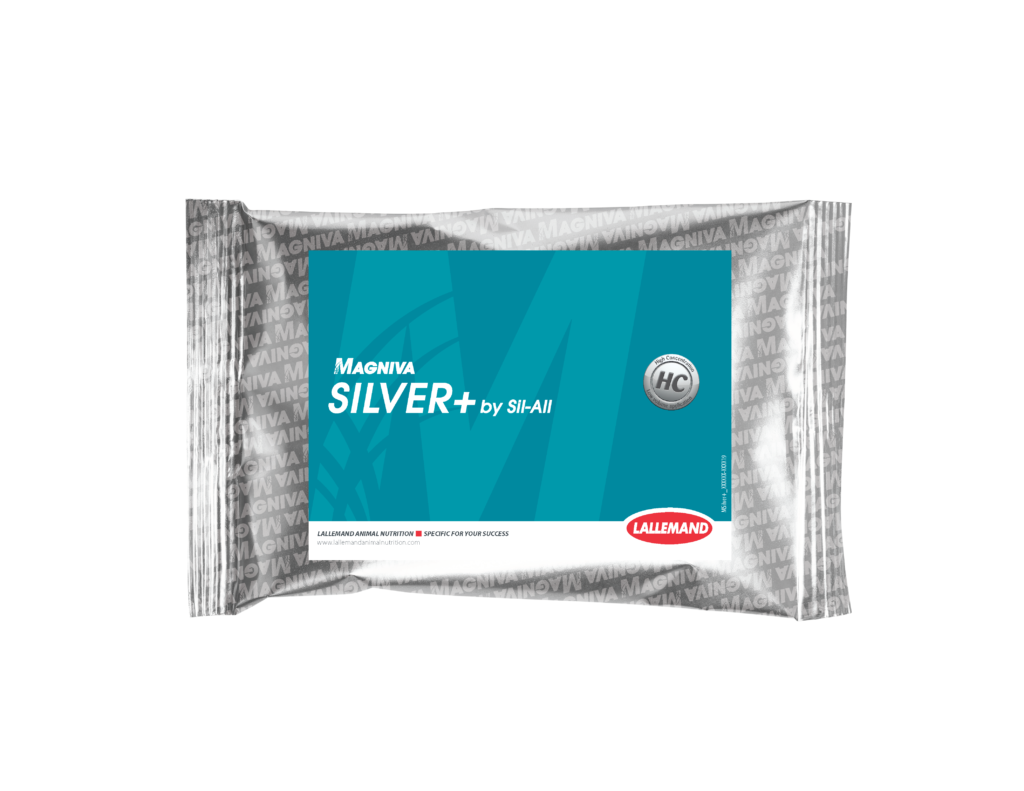 MAGNIVA SILVER+ by Sil-All
is a forage inoculant specially designed for maize and sorghum silage. It helps to maximize dry matter and nutrient retention – and improve feedout stability – in maize and sorghum crops.
HOW IT WORKS
It helps maintain aerobic stability through a combination of bacteria and enzymes selected to specifically address the unique needs of maize and sorghum crops.
HOW YOU WIN?
MAGNIVA Forage Inoculants are designed to ensure silages are quickly preserved to maintain nutrient and energy levels and reduce dry matter losses. Doing so means you will have more silage of better quality, which helps control costs.
BETTER FERMENTATION = MORE NUTRIENTS AND ENERGY
The specialized bacteria in MAGNIVA Silage Inoculants enhance fermentation by rapidly reducing pH. This helps to preserve as much of the original nutrient and energy content as possible – ensuring it is available at feedout.
Why it matters: Reduced undesirable bacteria
Reduced undesirable bacteria, retained nutrient and energy levels, better quality silage to feed.
REDUCED SILAGE LOSSES. MORE SILAGE TO FEED
A poor fermentation not only means the silage will be of lower quality, there will be less of it to feed. Losses of over 15% of the bunker/silo are not uncommon, which puts pressure on feed stocks and can add additional cost if the silage lost needs to be replaced by purchased feeds.
MAGNIVA Forage Inoculants ensure a quick silage preservation, in turn this inhibits undesirable bacteria, which are responsible for increased DM losses from growing in the silage, thus ensuring reduced losses.
Why it matters: Reduced dry matter loss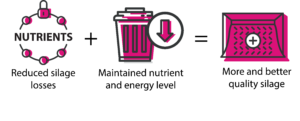 LESS MOLD AND YEAST AT OPENING = HIGHER FEED QUALITY AND BETTER PALATABILITY
Many silages – especially those with higher energy content and dry matter – are very prone to spoilage when opened. This is illustrated by silage heating and visual decreases in quality due to yeast and mold growth. These challenges can lead to significant losses of silage quantity and quality to the point where silage is rejected by the animals.
Why it matters: Aerobic stability 
Better aerobic stability means:
Greater management flexibility
Reduced mold and yeast growth
Reduced heating
Improved feed quality and palatability
Significantly less waste
More silage of higher quality to feed
Not all products are available in all markets nor are all claims allowed in all regions.
MAGNIVA Platinum vs control corn silage
Discover a visual presentation of MAGNIVA Platinum effect on aerobic stability of corn silage vs untreated corn silage. You can see that after 7 days exposure to air we have no visible signs of spoilage on MAGNIVA treated silage, while untreated silage starts to develop mold.