QualitySilage.com is a free, educational silage management resource covering a wide range of crops. Search for any topic, tip or resource about silage.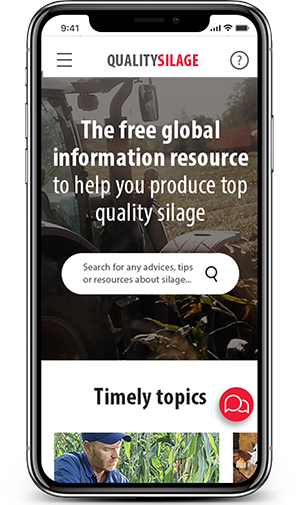 Crops and silage
Get tips on preparing for harvest and making quality silage from a variety of crops, including:
Grass
Corn or maize
Alfalfa (lucerne)
Wholecrop cereal or small grains
High-moisture corn
Wholecrop legumes
Tropical grass
Advice on your silage issues
Learn how to avoid common pitfalls such as ash contamination, clostridial fermentation and effluent loss.
Silage safety tips
Get advice about harvest and ensiling safety, including downloadable guides your entire team can use.
Advantages of silage inoculants
Using a proven, quality inoculant adds a large population of good microbes to the ensiled crop to drive the ensiling process. The result is better dry matter and nutrient retention, plus the production of better quality, more palatable silages.
Which inoculant is right for you?
Choosing proper silage inoculant for your specific challenges and on farm operations is key to better quality silage. Find out which MAGNIVA Silage Inoculant is right for you with our simple product selector tool.