L. hilgardii CNCM I-4785 and L. buchneri NCIMB 40788: The New standard for forage fermentation
Our patented combination of newly identified bacteria strain L. hilgardii and the exclusively proven L. buchneri work together to deliver outstanding results with excellent aerobic stability after just 15 days  and superior long term aerobic stability. This means you can open your silage much quicker than the usual 60 days, allowing your silage to be fed sooner.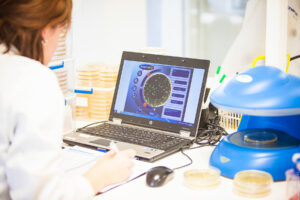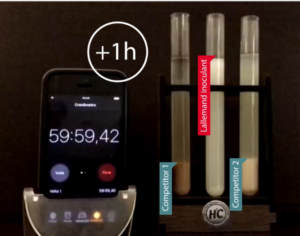 HC technology: For easy, uniform inoculant application
The HC technology used in MAGNIVA Silage Inoculants is a Lallemand Animal Nutrition technology that allows easy, uniform application. MAGNIVA silage inoculants resist sedimentation, contain high quality energized viable bacteria and  provide more uniform distribution when mixed.
Learn more about the discovery of L.hilgardii CNCM I-4785.
LALLEMAND HC TECHNOLOGY - THE HIGH SOLUBILITY, HIGH CONCENTRATION, SLOW SEDIMENTATION TECHNOLOGY COMPATIBLE WITH LOW VOLUME FORAGE APPLICATIONS
Not all products are available in all markets nor are all claims allowed in all regions.